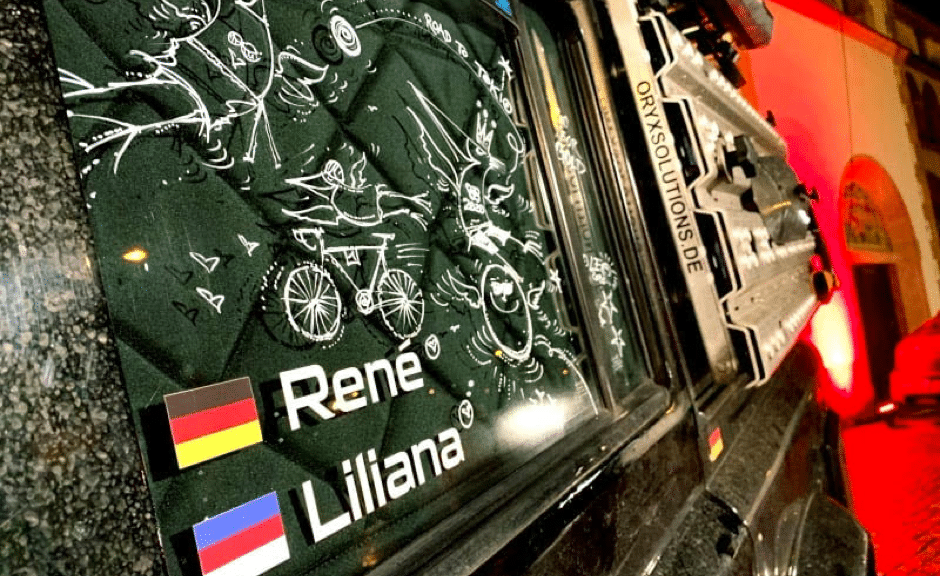 "Traveling with our Land Rover Defender "Barney" to @tokyo2020 to promote the #Olympic Values & the Power of Sports for #Peace" [1] is how René Beck (36) and Liliana Rachel (29) describe the journey on which they have set, which began on March 1st 2020.
Over the coming months, the couple will cover 15 000 km, visit 23 countries, and link Dresden (Germany) to Tokyo (Japan) by land. Along the way, they "will give lectures on the Olympic idea", raising awareness about "the peace-building effect of the Olympic Games".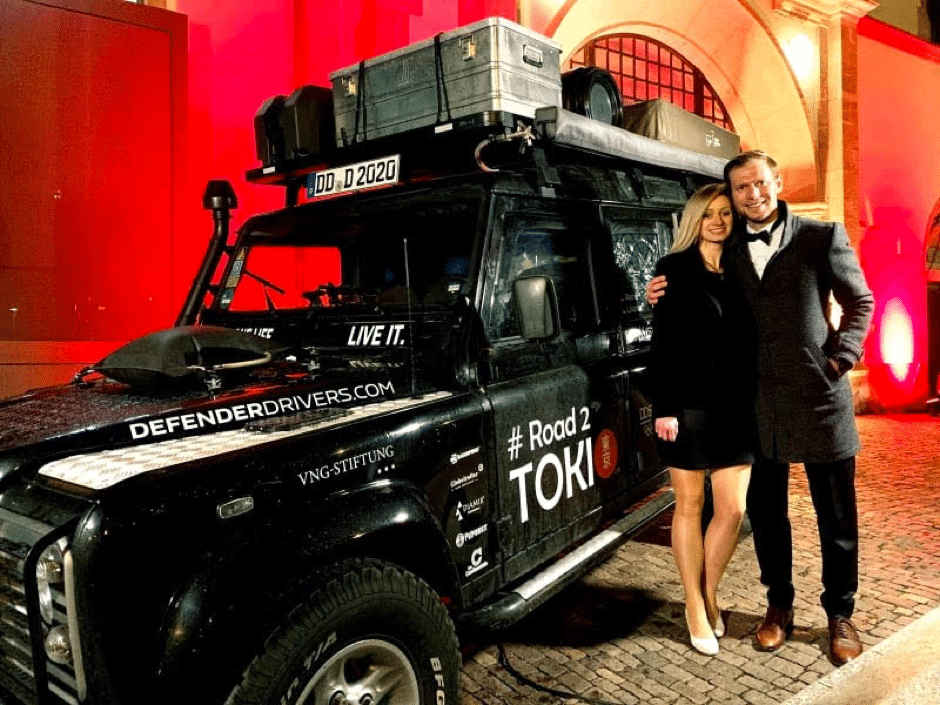 About Road2Tokio
Road2Tokio is a project initiated by René Beck (GER), a sport manager who took part in the 2019 IOA Young Participants Session, and Liliana Rachel (SLO), an educator in a Sorbian-speaking kindergarten in Saxony.
"Staying [at the IOA] in Ancient Olympia, the cradle of Olympism, has changed my perspective. The @olympics are not only a global sports event, but also a tool for #diplomacy & #peace"

René Beck [2]
Since July 2019 the duo has been preparing for this trip. From acquiring and setting up 'Barney', the Land Rover Defender 110 Td5 they will use, to preparing and planning for each leg of the journey that will take them across 23 countries covering about 15 000 km.
With 70% of the project's budget privately financed, the remaining 30% was obtained through a crowd funding campaign [3].
Along their trip, René and Liliana, as ambassadors of the German Olympic Academy will engage in lectures and presentations on Olympism and the Olympic Values with universities, Olympic Academies and German Embassies, as well as meet other IOA alumni.
Additionally, they will also be aiming to collect EUR 100,000 in donations for Team Germany Paralympics, to be handed over in Tokyo 2020.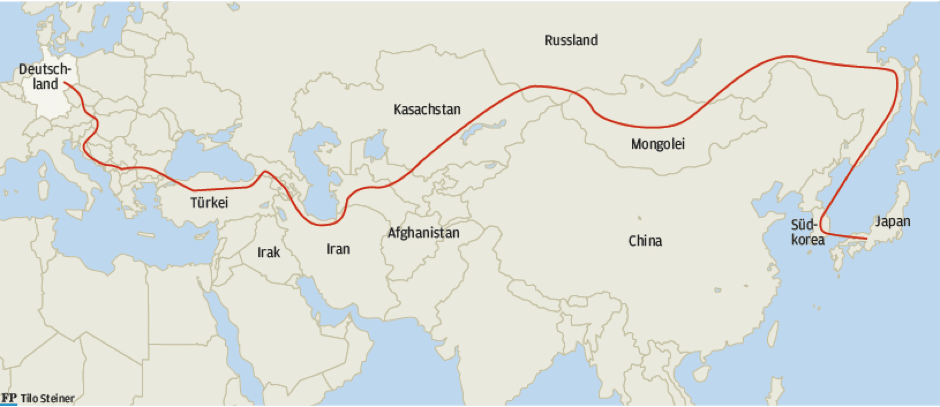 "Everything in my life has to make sense! I found the one for 2020: with my trip I want to make a contribution to a better, more peaceful and tolerant world."

René Beck
What's next in their agenda?
March 10th - 13th ( Ljubljana, Slovenia) - IOA alumni reunion (hosted by NOC Slovenia)
March 13th - 16th  (Zagreb, Croatia) - Presentation at NOC Croatia and Reunion with IOA alumni
Follow Road2Tokio:
Sources: