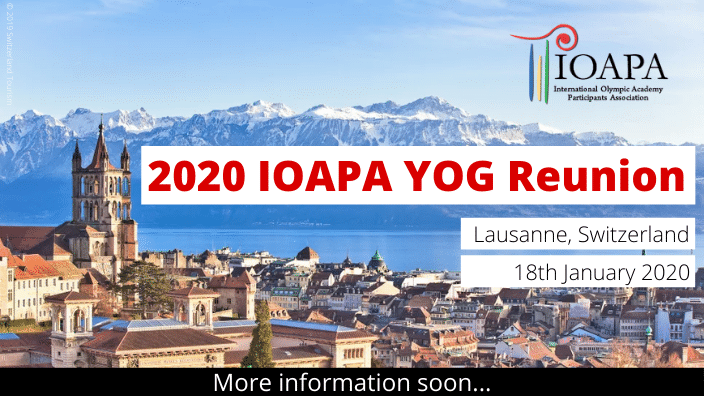 ANNOUNCEMENT: IOAPA Reunion in Lausanne 2020
ANNOUNCEMENT: IOAPA Reunion in Lausanne 2020
Come join us at the Youth Olympic Games
[UPDATED] Saturday 18th January 2020.
Event: Short Presentation with Mr. Neil Beecroft, Head of Sustainability, Lausanne 2020 & Ms. Amy Dahmen, Program Manager, Yunus Sports Hub.

Time: 18:00-19:00 (6-7pm)
Time: 19:30-21:30 (7:30-9:30pm)
To attend you MUST be an IOAPA member AND RSVP before January 14th. Invitations sent via email directly to members.
If you are not yet an IOAPA member but want to become one, follow the steps at - http://ioapa.org/organization/membership/