Hans van Haute Scholarships Awarded for 2023
Hans van Haute Scholarships Awarded for 2023
Olympia, 19 April 2023 - In 2013 the Hans van Haute Scholarship Fund was established to enable participants with limited financial means to attend the IOAPA Session in Olympia, Greece. After a successful fundraising campaign in 2020, aimed at providing full scholarships for participants from underrepresented countries, we are proud to announce the Hans van Haute scholarship awardees for 2023. These four recipients (2 full and 2 partial scholarships) were chosen from a group of 17 candidates and will be attending the IOAPA Session in Olympia in June 2023. They will present a project during the session that they have developed in their countries:
Samantha Matavata is currently serving as Country Coordinator for Zimbabwe. She has been a member of the IOAPA Board for the past three months, chairing the Head of Country and Regions Coordinators Commission. Samantha has also worked with the Zimbabwe Olympic Committee, Zimbabwe Olympic Museum, and has been involved in the basketball community and in basketball competitions. Being part of the Olympic Movement and giving back through Olympism has motivated her to grow, diversify, and exceed her own expectations as to who she can be and what she has to offer the sporting world. Samantha has diplomas in Sports Administration and Sports Management, as well as a certificate in Women's Sport Leadership, Sports Marketing, and Tourism.
Jorge Rodriguez is from Guatemala and his sport of choice is Modern Pentathlon. He was a competitor from 2006-2015, retiring in 2015 from professional sport. Jorge has volunteered at the Rio 2016 Olympic Games for Modern Pentathlon and in Lima, Peru, for the Pan American Games in 2019. In 2012 he was a Young Participant at the Guatemala Olympic Academy, in 2013 a Young Participant at the IOA, and he attended the online IOAPA session in 2021. Jorge is an elected member of the Executive Committee of the Guatemalan Modern Pentathlon Association for 2019-2023. With a view to spreading Olympism, he initiated school programs in swimming and running for youth in his hometown.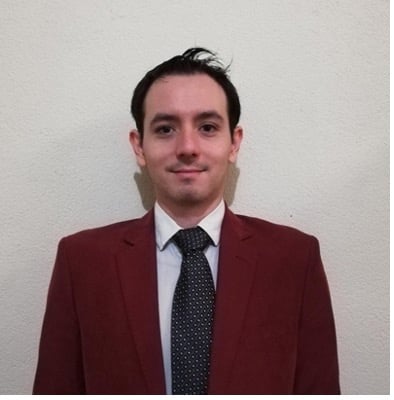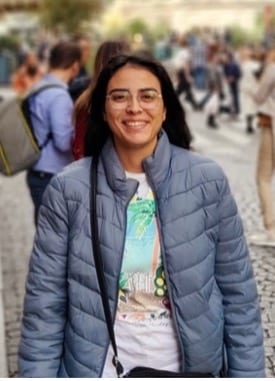 Chloe Abou Chabaké is from Lebanon and is a part-time member of the Education and Cultural Commission of the Lebanese Olympic Committee. She earned a BA in Physical Education and Sport in 2019, and is currently pursuing a Master of Science degree in Olympic Studies, Education and Organisation with plans to graduate this year. In addition, she was a girls' football (soccer) coach for several years in her country. Chloe was a volunteer for Lebanon sporting events in 2022, an IOA Coordinator in 2022 in charge of football (soccer) and music workshops. She is a sports enthusiast and also plays drums!
Fako Masopha is from Lesotho and was the Programs Coordinator at the Lesotho Olympic Committee in 2022. He earned a bachelor's degree in Urban and Regional Planning in 2017 and is currently working on a Post-Graduate Diploma in Executive Sports Management. As a young athlete, he represented his country in volleyball, basketball, and handball. He was a professional basketball coach from 2021-2022 in South Africa, and involved in Lesotho community sports development programs. Fako has been indirectly and directly involved in the Olympic Movement since his teenage years and continues to do so in his work with the NOC.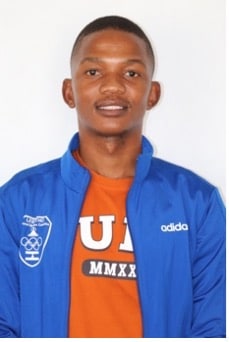 History of Hans van Haute Scholarship & New Partnership with Agriturismo Magna Grecia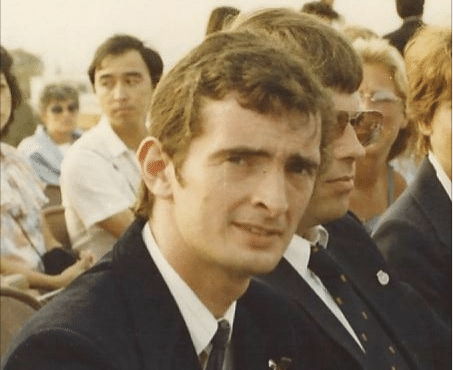 Created in Hans' memory, the purpose of this fund is to aid those former IOA participants, coordinators, or lecturers who would like to attend an IOAPA session but cannot do so due to lack of financial resources. Learn more about Hans' Legacy or make a donation here.
During the early days of the COVID-19 pandemic, IOAPA developed a fundraising partnership with Magna Grecia, a family owned Agritourism farm and restaurant which has been operating successfully near Olympia, Greece since 2010, catering to cruise ship tours and land touring companies. Since 2011, the IOAPA members attending the Session in Olympia have visited the farm for an evening of food, wine, and entertainment. The bond between our two entities has been strong ever since.
The pandemic hit Magna Grecia hard as essentially all tourism stopped. They still had their olive oil, and we devised a project to sell the oil in Hawaii (Kauai island) and in State College, Pennsylvania as well as a few other places in the United States by ordering full cases of oil thereby reducing the shipping costs. This made the wonderful olive oil available at a reasonable cost. We also decided that 15% of sales from the products would go back to the IOAPA to fund the Hans Van Haute Scholarship, enabling us to bring one or two individuals from underrepresented nations back to the IOA. This initiative supports the IOAPA Declaration on Racism and Inclusivity that was issued in July 2020.
The response to the project was overwhelming. From July to December of 2020, 49 cases (over 800 cans of 750 ml) flooded the Hawaiian island of Kauai as well as some of the other islands, and also went to Pennsylvania, California, Kentucky, Colorado raising over $3000 for the scholarship fund. We look forward to continue partnering with Agriturismo Magna Grecia in future years to help further develop this worthy fundraising initiative.
The International Olympic Academy Participants Association (IOAPA) is a volunteer organisation whose members have the Olympic Movement at heart. We strive to foster an international and multicultural Olympic fellowship of IOA past participants, providing tools and resources to facilitate Olympic education and support Olympism worldwide.
- 30 -
For additional inquiries:
Please contact the IOAPA directly
info@ioapa.org